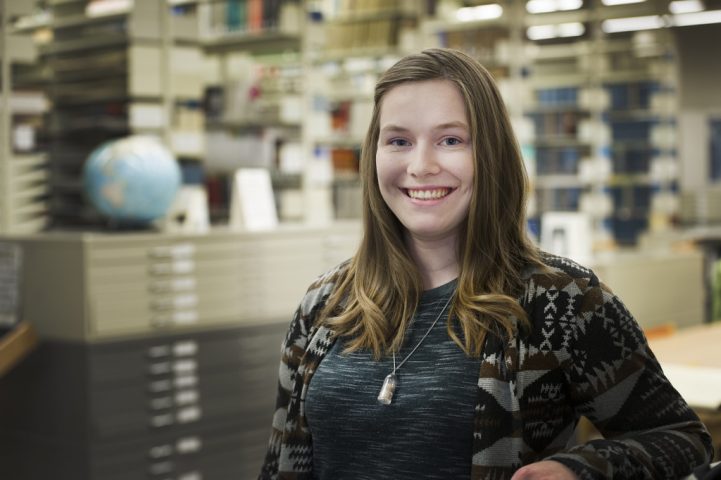 I graduated with a B.Sc. and B.A. (Hons) in Earth Sciences and Archaeology from Memorial University in May 2017. I am working with the Biogeochemistry of Boreal Ecosystems Research Group (BBERG) as a research assistant for the Fall of 2017 as an NSERC Undergraduate Student Research Awardee (NSERC-USRA).
My research involves investigating the interactions between mineral soils and dissolved organic matter (DOM) in order to further understand controls on chemical weathering in soils. Chemical weathering impacts the global carbon cycle as it causes dissolution/alteration of minerals, mobilization of metals, and liberation of nutrients to terrestrial and aquatic ecosystems.
In the past I have worked as an earth science intern with Chevron and in archaeological field and laboratory research. As a biomolecular archaeology research assistant during my degrees I conducted Sr stable isotope analysis, and my honours research analyzed the potential for geochemically sourcing archaeological ochre samples from Newfoundland.
I can be reached at: alicia.morry@mun.ca
Awards:
2016-2017 Natural Sciences and Engineering Research Council Undergraduate Student Research Award (NSERC USRA)
2017 Lou Visentin Award
2012-2016 Faculty of Arts Dean's List
2015-2016 Killam Fellowship (Exchange semester at the University of Washington)
2015 Eric E. Swanson Scholarship in Earth Sciences
2015 Departmental Book Prize (Archaeology)
2015 Scotiabank Bursary for International Study
2015 Imperial Tobacco Canada Scholarship in Archaeology
2015 John M. and Elsa S. Morgan scholarship
2014 John and Jane Crosbie scholarship
2014 Jacques Whitford Newfoundland Geoscience scholarship
2012 Dr. Leslie Harris Memorial University Alumni Entrance Scholarship